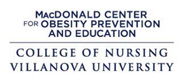 We are Health Coaches -- Certified by Take Shape For Life, in partnership with the McDonald Center for Obesity Prevention and Education at the Villanova University College of Nursing.
---
My name is Michael McCright -- Holistic Health Practitioner, Certified Health Coach and Certified Massage Therapist.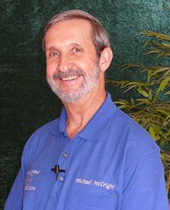 I'm Michael McCright owner of the BodyMind Connection and I provide Health Alternatives for an Enhanced Lifestyle.
I do so through Posture Analysis, Massage, and Nutritional Coaching.
I coach people, on how to lose weight effectively, keep it off, and move from surviving to thriving.
In other words, I assist them in moving towards optimal health, becoming more fully functional in today's rat race. I assist them in developing a healthy body, a healthy mind, and healthy finances.
The Massage I do is called Moving Palpations – it is much more than a massage, most people call it (consider it) an experience.
I own and operate BodyMind Connection, a Massage and Day Spa Center in Santee, CA.
If you or someone you know really desires Health, and desires to live a longer, Healthier life. I can help them!
Give me permission to coach and guide you. I want to become your partner.
A "Together i Can" attitude makes me want to ask for and accept support for those areas in my life where I am lacking.
The "Together i Can" philosophy puts the welfare of others on an equal status with myself.
My mother was taking "alfalfa" from Shaklee Corp. as far back as I can remember. I started becoming familiar with nutrition and herbs when I joined the Shaklee Corp. in 1972. I went on to become the first (Holistic Health Practitioner) to be part of Standard Process organization. I later added Metagenics Products to my practice when they and Std. Process only distributed through health professionals.
I have used and recommended Herbs, Nutritional products, and Essential Oils in my practice since 1972. It wasn't until this year when I was introduced to Take Shape for Life that my nutritional coaching became complete. I could always coach and train individuals in healthy lifestyles, and provide knowledge that would permit them to get healthy. What was missing was the medically formulated meal replacements that had complete balanced nutrition. Not only balanced nutrition but also formulated to put a body into a fat burning state of being.
I now feel that I can provide a complete package for those seeking to lose weight and strive for Optimal Health.
---